Carousel
We had a beautiful day at the Oregon coast taking pictures of this quilt.  There is so much to love about the batiks in this collection.  Pattern available June 1, 2022.
Pictured at Yaquina Bay Lighthouse located in Newport Oregon. Not only are the views breathtaking, you can venture down to the beach and see all the live sea creatures.  Park rangers are onsite to provide education and insight.  You will most likely also see some sea lions basking in the sun.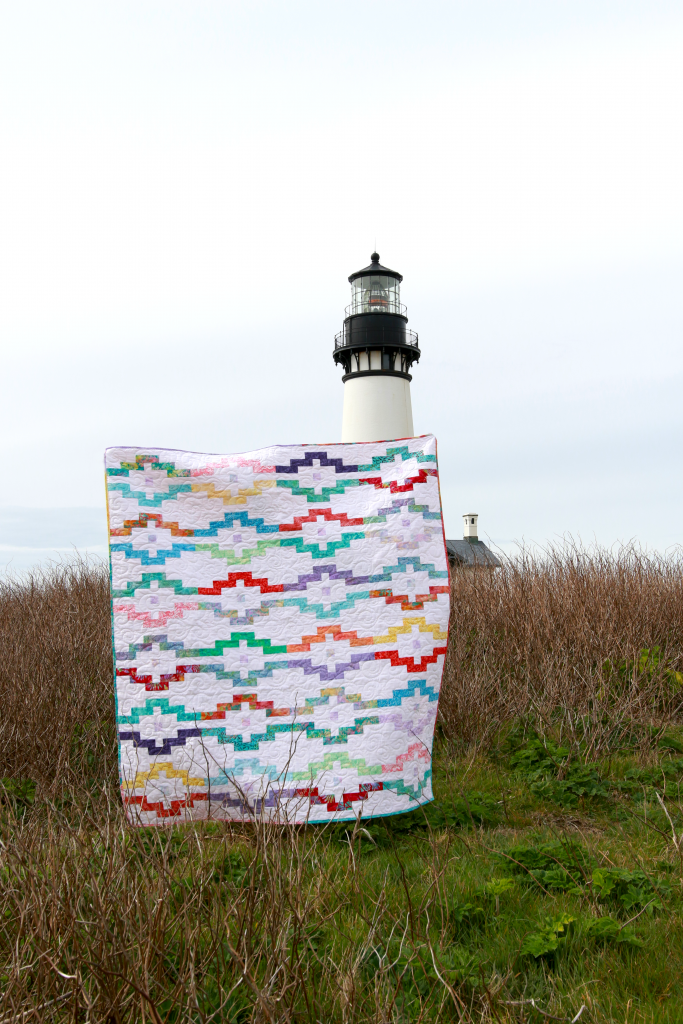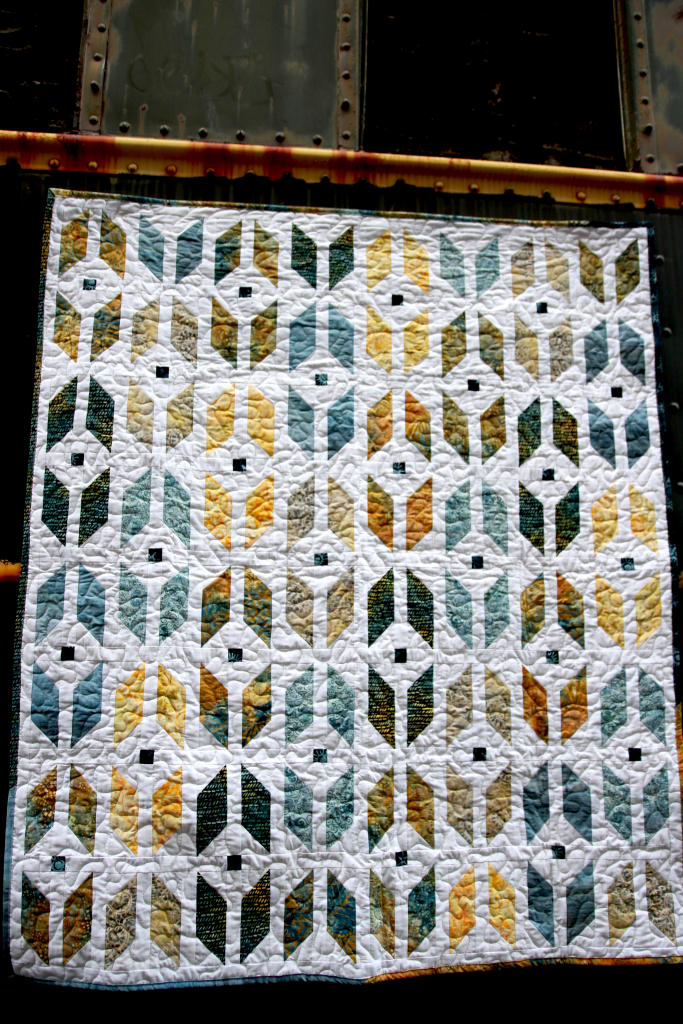 Wine Country Collection Quilt
Love this old train.  What a great backdrop for this fun quilt using just a few fabrics from our Wine Country Collection.  We have a few designs using this block and it has easily become a favorite.