Coming Soon!
Download Our 2018 Summer Catalog
Discover top-quality authentic batiks, including kits, pre-cuts, and patterns that celebrate the style of the Pacific Northwest.
Submit your e-mail address and we will send you a digital copy of the 2018 Summer Catalog as soon as it is ready!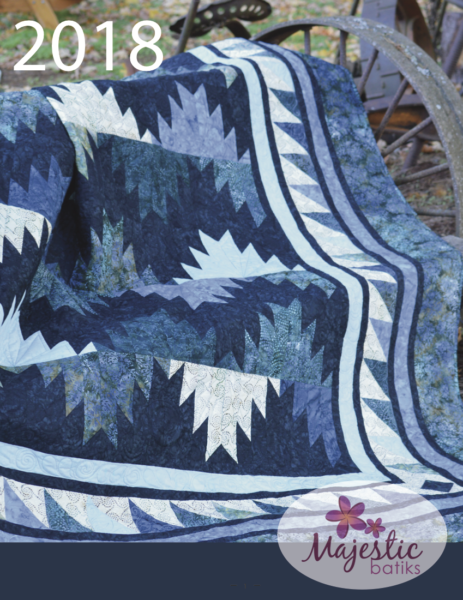 M A J E S T I C    B A T I K S ,    Y O U R    Q U I L T S
Southwestern Twinkle Star
A Judy Niemeyer Quilt Kit
Official Judy Niemeyer quilt kits make it simple to create stunning, intricate patterns with precision.
Quiltworx designs unique quilt patterns based on a quilt construction process referred to as foundation paper piecing.
Foundation Paper Piecing involves the use of papers to guide you in your cutting, organization, and piecing process.
Shop while supplies last!
B E A U T Y,   Q U A L I T Y,   D I S T I N C T I O N